Greenfish Puppy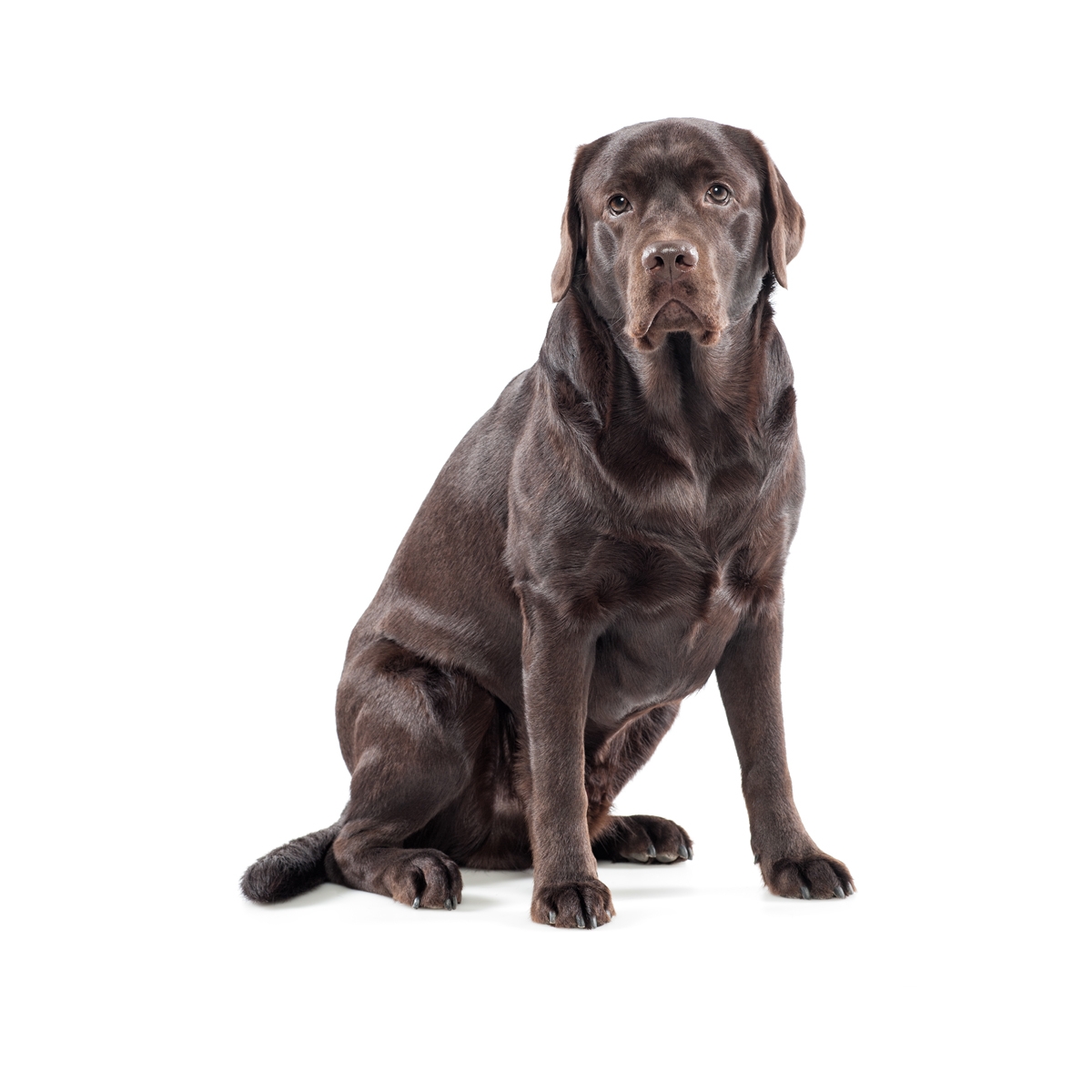 Dog
The Greenfish line is born from the union of the proteins of caught fish, a source rich in omega 3 and omega 6. The union of fish and rice, associated with an integration of specific purifying and detoxifying plants such as milk thistle, artichoke and rosemary, makes Greenfish a unique formula suitable for multiple needs.
For healthy and balanced development
It is integrated with dry extracts of Eleutherococcus, Horsetail and Chicory Inulin inserted after cooking
It does not contain wheat
It does not contain added dyes and preservatives
Low ash content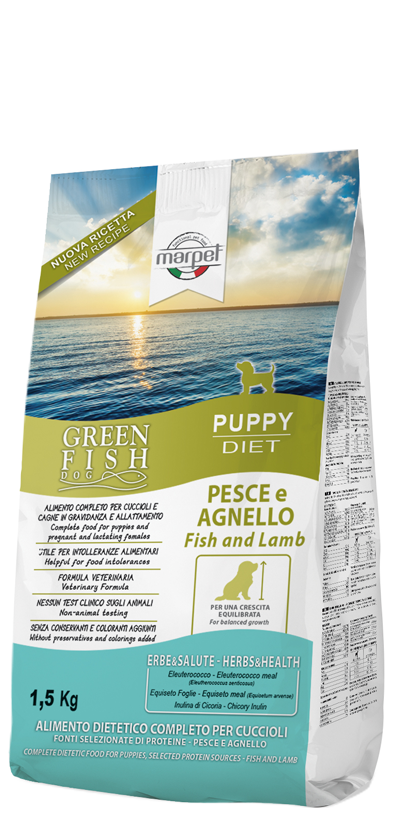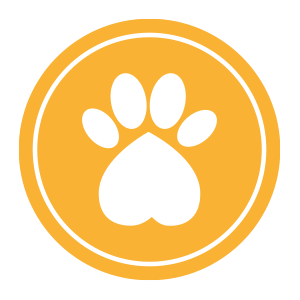 Cruelty Free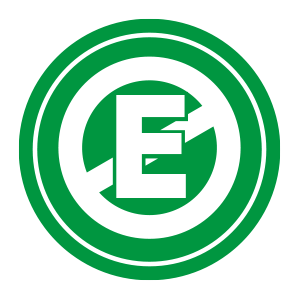 Preservative free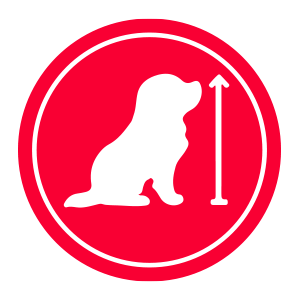 Growth formula - dog
An advice
Greenfish Puppy contiene anche una piccola percentuale di carne di agnello, fonte proteica altamente digeribile adatta anche ai cani più sensibili.
Ingredients and characteristics
COMPLETE DIETETIC FOOD FOR PUPPIES AND PREGNANT AND LACTATING FEMALES.
Reduction of ingredient and nutrient intolerances. Selected and limited number of protein sources - Fish and Lamb.
COMPOSITION: fish meal (20%), corn, rice (14%), corn meal, fresh fish (6%), corn's gluten, corn's oil, processed lamb proteins (5%), dried beet pulp (3,5%), yeast, minerals, chicory inulin (0,375%), products from the processing of plants (Equiseto meal - Equiseto arvense L. 0,075%).
ADDITIVES PER KG. Nutritional Additives: 3a672a Vitamin A 22500 UI, 3a671 Vitamin D3 1400 UI, 3a700 Vitamin E (t.r. alpha toc. Acet.) 180 mg, 3b405 Copper 20 mg, 3b101 Iron 40 mg, 3b502 Manganese 80 mg, 3b605 Zinc 90 mg, 3b201 Iodine 1,5 mg, 3b801 Selenium 0,2 mg. Sensory additives: Natural products botanically defined: Eleutherococcus root dry extract (Eleutherococcus senticosus Rupr. et Maxim) 50 mg.
ANALYTICAL CONSTITUENTS: Crude protein 29%, Crude fibre 2,4%, Crude fats 15%, Crude ashes 7,2%, Humidity 8%, Calcium 1,30%, Phosphorus 1%, Energetic value 3850 Kcal/Kg.
INSTRUCTIONS FOR USE: It is recommended that a veterinarian's opinion be sought before use and before extending the period of use. Give from 3 to 8 weeks. If signs of intolerance disappear this feed can be used initially up to one year. Serve the producT dry. Always leave available freshwater for the dog.
Size
PUPPY
1,5 Kg e 12 kg
PUPPY GIANT
12 Kg
Ration
| | | | | | | | | | |
| --- | --- | --- | --- | --- | --- | --- | --- | --- | --- |
| WEIGHT OF THE ADULT DOG | 4 kg | 8 kg | 12 kg | 16 kg | 20 kg | 25 kg | 30 kg | 35 kg | 40 kg |
| ≤ 3 MONTS | 75 g | 110 g | 140 g | 165 g | 195 g | 235 g | 270 g | 300 g | 315 g |
| 3-6 MONTS | 75 g | 145 g | 185 g | 220 g | 260 g | 305 g | 350 g | 395 g | 410 g |
| 6-12 MONTS | 90 g | 150 g | 190 g | 225 g | 265 g | 315 g | 360 g | 400 g | 420 g |